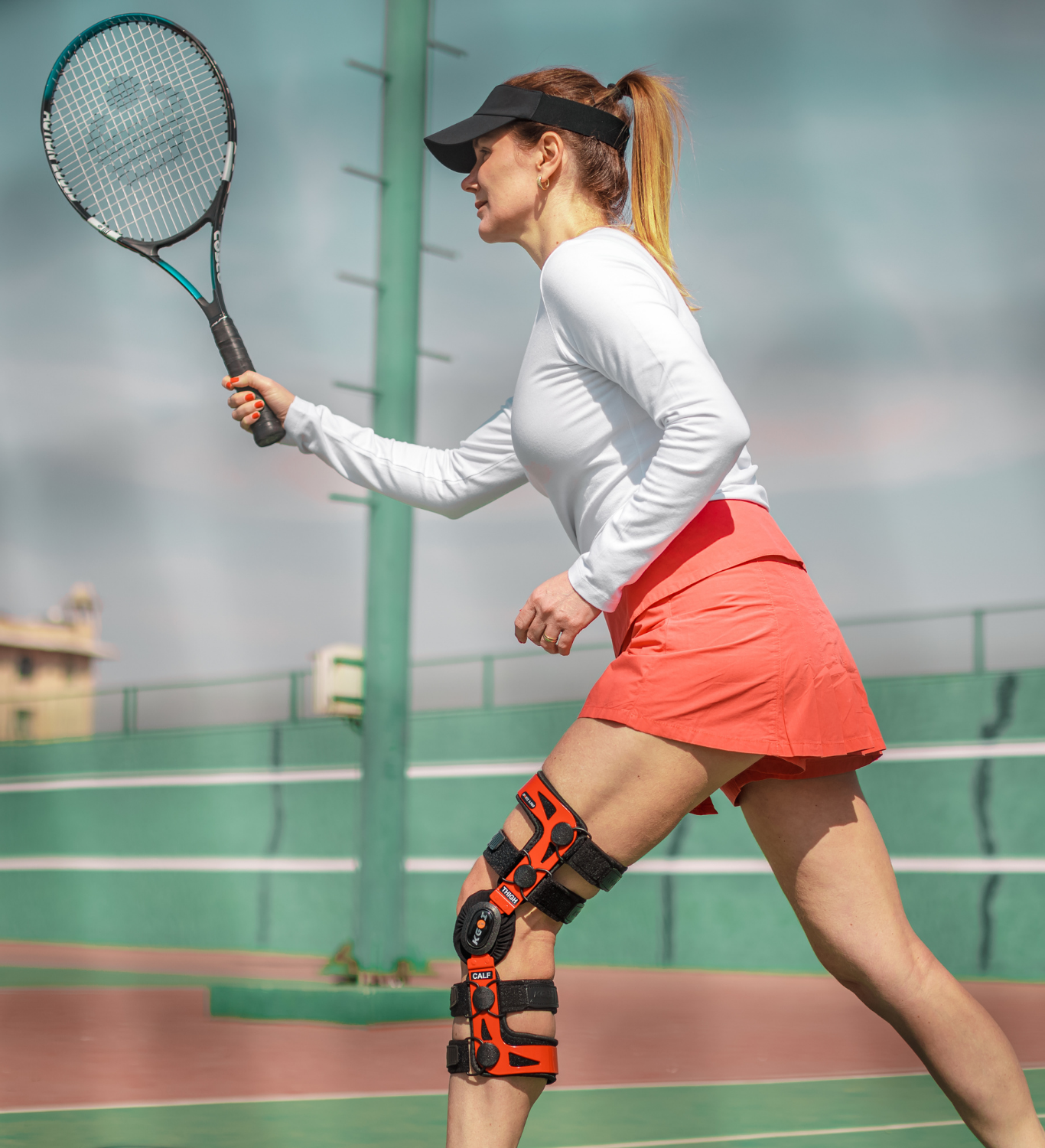 • PHENOMENAL PROTECTION/ OPTIMUM RELIEF: An ideal brace that provides maximum stability and support in conditions like Acl, Pcl, Mcl, Meniscus tear, Ligament injuries, sports injuries, medial & lateral instability, mild Oa, Arthritis and other knee joint issues.
• 22 CUSTOMIZED SIZE VARIATIONS TO ENSURE A PERFECT FIT: Measure your thigh & calf circumference according to the instructions provided in the size chart. Based on your measurements choose the most snug and ergonomic fit from Size-1 to Size-22.
• PREMIUM QUALITY AT AFFORDABLE PRICE: Superior grade aluminum frame, durable polycentric SS gear hinges, non-slip silicone coated comfort liners, adjustable cushioned straps ensure optimal support, protection and healing.
• YOUR GATEWAY TO FREEDOM: A perfect brace for men, women and teens with knee issues to get through heavy activities or just everyday tasks. Now freely enjoy demanding sports without risk of injury.
• FDA REGISTERED KNEE BRACE: Registered as a Class 1 Medical Device with the (US) FDA our knee braces are engineered to the highest quality and compliant standards and are constantly upgraded based upon our customers feedback. For any queries or concerns contact us, our customer service team will do whatever it takes to ensure your satisfaction.